Le Lille Comics Festival, c'est aujourd'hui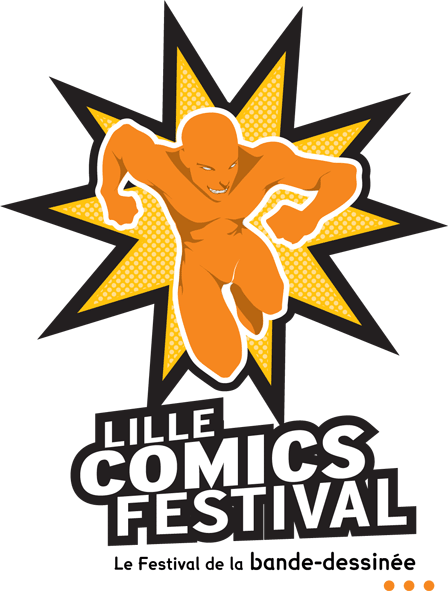 Le Lille Comics Festival débute aujourd'hui. Rendez-vous dans cette superbe ville pour rencontrer vos auteurs préférés pendant 2 jours de folie !!
L'affiche est une nouvelle fois très riche, voici les invités :
– Don Rosa : Invité d'honneur
– Dan Abnett (Annihilation, Nova, Warhammer, Zone de Guerre, Resurrection Man, War of Kings…)
– Mike & Laura Allred (X-Force, X-Statix, Madman, I Zombie, Red Rocket 7…)
– Phil Briones (Captain America Corps, Namor, Iron Man, Wanderers, Kookaburra Universe…)
– Riccardo Burchielli (DMZ, John Doe, Dylan Dog, Victoria 9.9…)
– Claudio Castellini (DC versus Marvel, Silver Surfer, Spider-Man, Star Wars, Wolverine: The End…)
– Pepe Caldelas (Justice League of America,Crepuscule, Forca Barca!…)
– Boo Cook (Elephantmen, X-Factor, Judge Dredd, Judge Anderson, ABC Warriors…)
– Rob Croonenborghs (Jesus hates Zombies: A Jurassic Kinda Life, Killbox…) Uniquement le Samedi.
– Simon Davis (Spawn: the Dark Ages, The Crow, Sinister Dexter, Black Siddha, Stone Island…)
– Rufus Dayglo (Tank Girl, Judge Dredd, Metal Gear Solid 2: Sons of Liberty…)
– Peter Doherty (The Dreaming, Judge Dredd, Grendel Tales, Shaolin Cowboy…)
– Gary Erskine (Army @ Love, Jack Cross, The Big Lie, The Filth, Terminator, Star Wars…)
– Chris Evenhuis (Snooze, The Darkness, Notorious Circus…)
– Gess (La Brigade Chimérique, Teddy Bear, Carmen McCallum, Kazandou…) Départ le Dimanche à 16h.
– Geoffo (Vic Boone, Gifted, Jamais Mort, Will Wrestle, Moule Boy…)
– R. M. Guéra (Scalped, Le lièvre de Mars, El Coyote, Blake, Texas Rider…)
– Aurélien Guilbert (Déchus, Les Aventures du Panneau de Stationnement…)
– Niko Henrichon (Pride of Baghdad, Noé, Barnum!, New X-Men, New Mutants, Fables…)
– Julien Hugonnard-Bert (Star Wars: Agents of the Empire, Crossed…)
– Stéphanie Hans (Héritages, Journey Into Mistery, Firestar, Black Widow, Dark Wolverine…) Sauf Samedi Matin.
– Mikel Janin (Justice League Dark, JLA, Deadman and the Flying Graysons…)
– Dave Kendall (La Compagnie des Lames, Magic: The Gathering, World of Warcraft…)
– Barry Kitson (JLA, Batman, Amazing Spider-Man, Superman, Legion, Empire, Hulk, Wolverine…)
– Andy Lanning (Superman, Legion, Punisher, Annihilation, Force Works, Majestic, Batman…)
– Emanuela Lupacchino et son encreur Guillermo Ortego (X Factor…)
– Laurent Libessart (Moréa, Le casque d'Agris, Catch Family, Sphères…)
– Gérald Parel (Iron Man, 7 secondes, les Chroniques de Sillage, Paroles de Verdun…) Sauf Samedi Matin.
– Kevin Maguire (Justice League International, X-Men Forever, Gen 13, Avengers, Batman…)
– Chris Malgrain (Les Apatrides, Stan Lee's Alexa, Rocket Science…) Départ le Dimanche à 16h.
– Pat Masioni (Unknown Soldier, Rwanda 1994, Israel Vibration, Agathe Agente S. I…)
– Francesco Matt Mattina (Shadowland, Thunderbolts, War Machine, Taskmaster, Azrael…)
– Peter Milligan (X-Force, X-Statix, X-Men, Hellblazer, Skin, Tank Girl, Shade the Changing Man…) Départ le Dimanche à 16h.
– Romano Molenaar (Witchblade, Tomb Raider, The Tenth, The Darkness, Storm, The Unforgiven…)
– Dustin Nguyen (Batman, Detective Comics, Authority, Batman : Streets of Gotham…)
– Ben Oliver (Batwing, Ultimate X-Men, Thunderbolts, Alpha Flight, Judge Dredd…)
– Daniel Sampere (JLA, Red Sonja : Revenge of the gods…)
– Declan Shalvey et sa charmante coloriste Jordie Bellaire (Thunderbolts, 28 jours plus tard…)
– Richard Starkings (Hip Flask, Elephant Men, lettreur entre autres de Batman: The Long Halloween…)
– Dylan Teague (Strontium Dog, Le Casse, Judge Dredd, Jonah Hex, Future Shocks…)
– Kid Toussaint (Snooze, Notorious Circus, Jamais Mort, The Notorious…)
– Phil Winslade (The Monolith, Aquaman, Jonah Hex, Shadowpact, Howard the Duck…)
| | | |
| --- | --- | --- |
| | Imprimer l'article | Cette entrée a été posté par Thomas le 5 novembre 2011 à 12 h 00 min, et placée dans Festival. Vous pouvez suivre les réponses à cette entrée via RSS 2.0. Les commentaires et les pings sont fermés pour l'instant |
Les commentaires sont fermés.